Face-to-Face Lecture or Seminar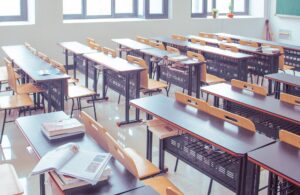 Context:

Both the instructor and students experience class face-to-face.

Key Situational Factors:

 This model can follow conventional plans for instruction to some extent. However, to ensure course resilience and anticipate the unexpected, it is recommended that all face-to-face activities are carefully planned out such that they can pivot to the online environment if necessary. Feel free to contact CITLS (

citls@lafayette.edu

) to discuss how to build resilience in your course. Also, please refer to the newsletter and session recording on building resilient courses and the resource Implementing Active Learning When Masked and Social Distancing. 
Remote Lecture or Seminar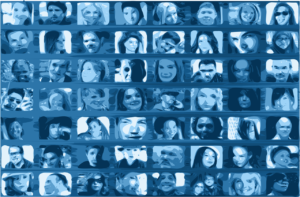 Context:

Both the instructor and students experience class remotely.

Key Situational Factors:

Ensuring technology access, having regular connections and communication with the class, active engagement, and feedback will be essential. 

All remote sessions have a live, synchronous component. A recommendation is to have a rhythmic flow that is habit-forming for instructors and students, based largely on pedagogical goals, and attentive to reducing burn-out. In general, keep it simple.

Consider using D. Fink's "Castle Top Template" to guide in-class and out-of-class activities.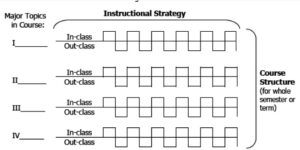 Sample Model:

Each week one class is held synchronously and one is asynchronously. This may be adjusted for special class sessions periodically (e.g. end-of-course presentations, etc.). Instructors should give clear expectations about what students are to complete during the asynchronous class session and build in accountability measures such as a product like a discussion board post, answer to a question, etc.   

Synchronous class

– Discussion of major concepts and expectations for the week, whole class discussion, application activities, active problem-solving, peer review during live breakout rooms, other group work during live breakout rooms 

Asynchronous class

– Individual student review of tutorials and microlectures, practice, pre-class reading, active engagement in discussion boards, online peer review activities, social annotation of readings, group meetings for collaborative assignments during the scheduled course time 

Synchronous virtual office hours

– Held strategically near assignment due dates and upcoming assessments as well as regularly or by appointment. Instructors may choose to indicate that a particular concept will be reviewed and students can also bring their own topics. 

There are several excellent strategies in

Small Teaching Online: Applying Learning Science in Online Courses

as well as the

Advice Guide: How to Be a Better Online Teacher

that contain good practices in online teaching. 
Flexible Lecture or Seminar

Context:

A subset of students experience class face-to-face and another subset online. 

Key Situational Factors:

Similar to remote teaching, ensuring technology access will be essential. Additionally, being inclusive of online learners with regards to course engagement, as well as ensuring they have a similar quality educational experience as the face-to-face students will be important. Similar to F2F learning, a recommendation is to build in contingencies in case the course needs to move fully online. 

Sample Models

A/B Models

– Part of the class attends face-to-face one day (Group A) while the other group is online (Group B), and this rotates following a sequence. Online learners can be synchronous or asynchronous. 

Alternating: Group A and Group B alternate the days when they complete learning activities with a prioritization to completing some while face-to-face.

Fixed: Group A and Group B complete the same learning activities. The schedule may be staggered where a flex day is built in or there are split sections where both groups have face-to-face and virtual time for each topic. 

Please review the resource

Hybrid-Flexible Course Delivery

for more information on flexible courses and strategies for being inclusive to online learners as well as a

resource

from Rollins College that provides additional information and examples of A/B models. 
Special Considerations: Laboratory & Studio Courses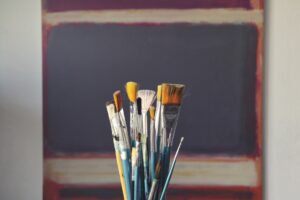 Face-to-Face: Social distancing will need to be ensured. For laboratories that can be prepared using individual kits, each student can be provided the necessary materials to complete the activities. As relevant, students may be able to discuss parts of an experiment or project with group members during or after completion of the activity and synthesize information for a presentation or write-up. For some studio courses students may be able to enter the studio with social distancing to safely carry out work. 

Remote: If laboratories involve the usage of safe items that can be distributed to or obtained by students, learners may be able to complete laboratory and studio activities from their remote locations. Digital tools such as Zoom breakout rooms and Google Suite software can be leveraged for presentations and write-ups. For studio courses students may be able to show live images of their creative works or share video clips of performances. 

Flexible: Some flexible arrangements may work particularly well for laboratory and studio courses so that students can experience the face-to-face elements of the course.